About The Cake Designer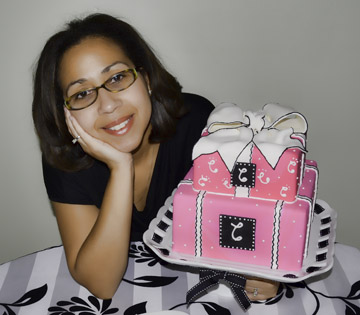 C Squared "Custom Cakes" was created by native New Orleanian Chantelle Richards. As a young child Chantelle was introduced to baking by her mother. Watching and helping her mother bake and decorate cakes fostered her love of baking. Through the years Chantelle continued to bake as a hobby for family and friends.

In 2007 she decided to leave her profession as an educator to pursue her love. Chantelle was then able to combine her baking skills with her creativity to design beautiful "custom cakes".

As her dream and business began to evolve Chantelle's cakes also evolved into a reflection of her creative expression. An expression that creates lasting memories for her customers. As a cake artist Chantelle desires the challenge of turning ordinary cake into something extraordinary. Her philolosophy is simple; create a cake that simply taste delicious, looks beautiful, and is memorable for each and every customer.